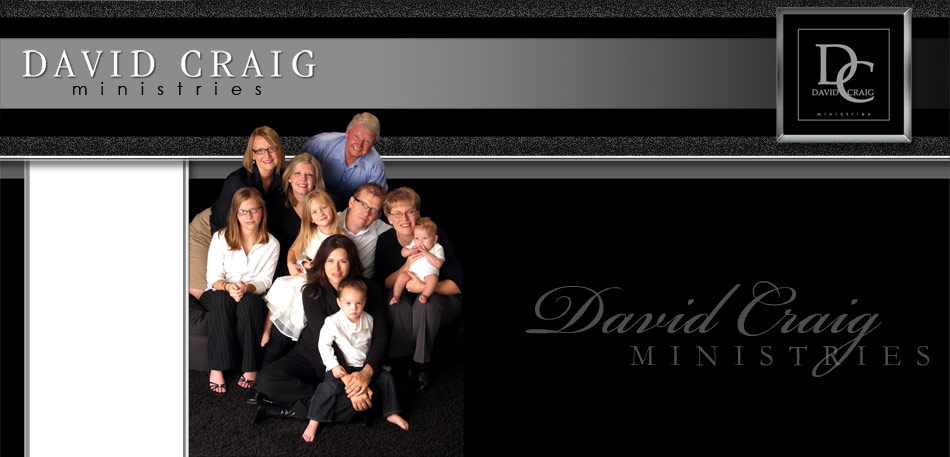 Mission Statement for David Craig Ministries

Luke 4:18 (New King James Version)
The Spirit of the LORD is upon Me, Because He has anointed Me To preach the gospel to the poor; He has sent Me to heal the brokenhearted,[a] To proclaim liberty to the captives And recovery of sight to the blind, To set at liberty those who are oppressed

It was during a Sunday service in May of 1979, and my last day to serve as the interim pastor. The new pastor asked if I had any parting words. I shook my head, "No." It was then that I heard, the Lord say within me: "Stand up and read Luke 4:18 and tell the people that it applies to you." I argued with the Lord, "That scripture talks about you, Lord, not me!" Reluctantly, I obeyed and read the scripture to the people, and then sat down in my seat. I have come to know that I am empowered with the same Holy Spirit and compelled with the same commission as the Lord Jesus Christ and I have spent my life serving as His Ambassador.